Today, many designers, artists, and architects are trying to learn how to do 3D modeling to express their ideas. But 3D modeling isn't always what it seems. Finding the right tools is difficult for all of us, especially during the learning phase.
But don't be afraid! You can learn to model using just your browser. There are plenty of browser-based 3D modeling software out there with a simple interface to practice and visualize your ideas.
3D modeling takes a lot of practice, but anyone can learn it over time.
So, we have collected browser-based 3D modeling and sculpting software that will be useful for beginners as well as professionals. Try these free apps to choose the one that suits your style and practice 3D modeling. Moreover, you can easily turn the 3D model you created into interactive animation with browser-based 3D software like Vectary.
Check out the 8 browser-based 3D modeling software.
1. Vectary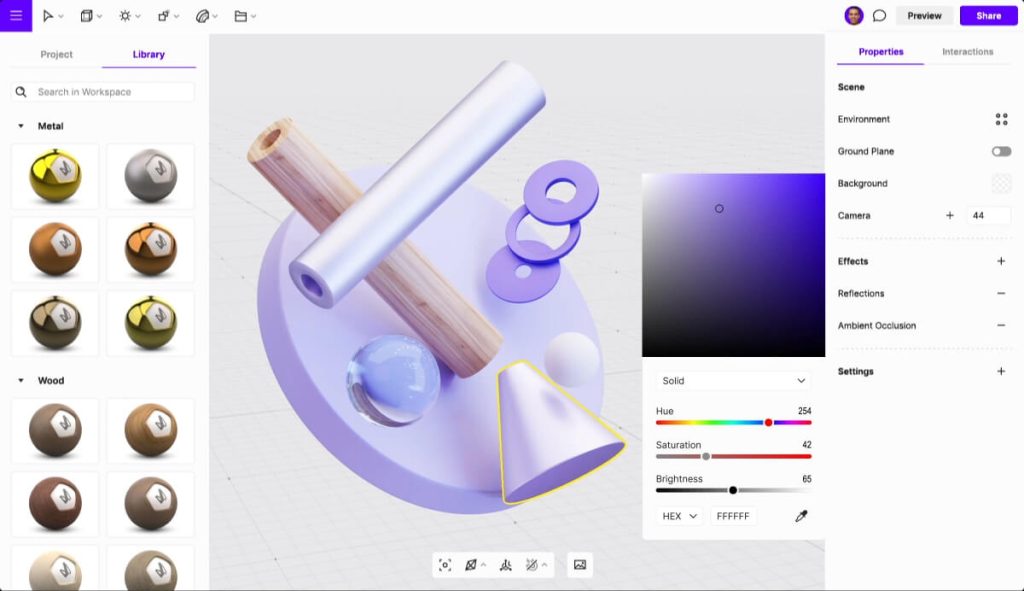 Vectary is a free and open-source 3D modeling program. It comes in both free and paid version. Its capabilities are impressive although they are less known than other 3D modeling software. Vectary is suitable for both beginners and experienced users of 3D modeling software. Its user-friendly interface allows you to quickly create different types of 3D models. Vectary, like Blender, includes an object mode and an edit mode. As a result, very advanced renderings are possible. The possibilities are endless and you can create whatever you need. Vectary can create objects, 3D logos, 3D text, furniture modeling and characters.
Vectary supports importing over 60 new formats. FBX format is one of the major supported formats that you can import and export. Also, you can customize 3D product mockups and other design content for Figma using Vectary.
2. Womp 3D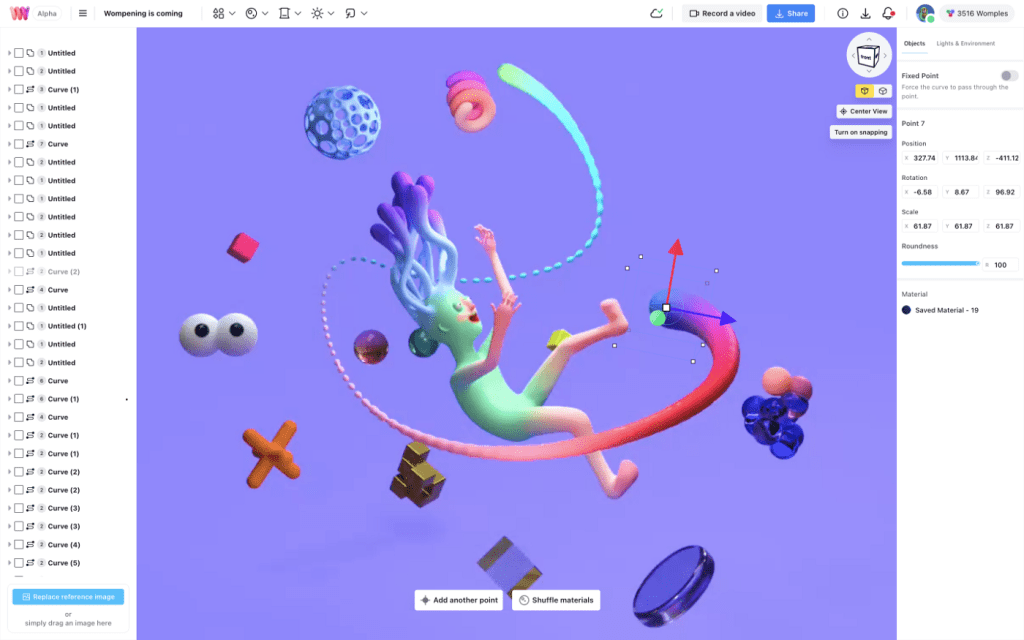 Womp 3D is a new browser-based and easy-to-use 3D modeling platform. One of the most intriguing aspects is its "liquid" 3D, which lets you blend, blend, and subtract shapes from each other. Gabriela Trueba founded the software. You can build models with primitives – spheres, cylinders or cubes – and see the results in real time by joining them with boolean unions or subtractions. Metal, plastic, rubber, skin, glass, and jelly are currently available as materials. You can change the metallicity, roughness, glass, and translucency of objects and lighting.
The 3D model can also be downloaded in OBJ, 3DS, PLY or STL format for editing and rendering in other 3D software, such as 3ds Max, Blender or Cinema 4D.
3. Figure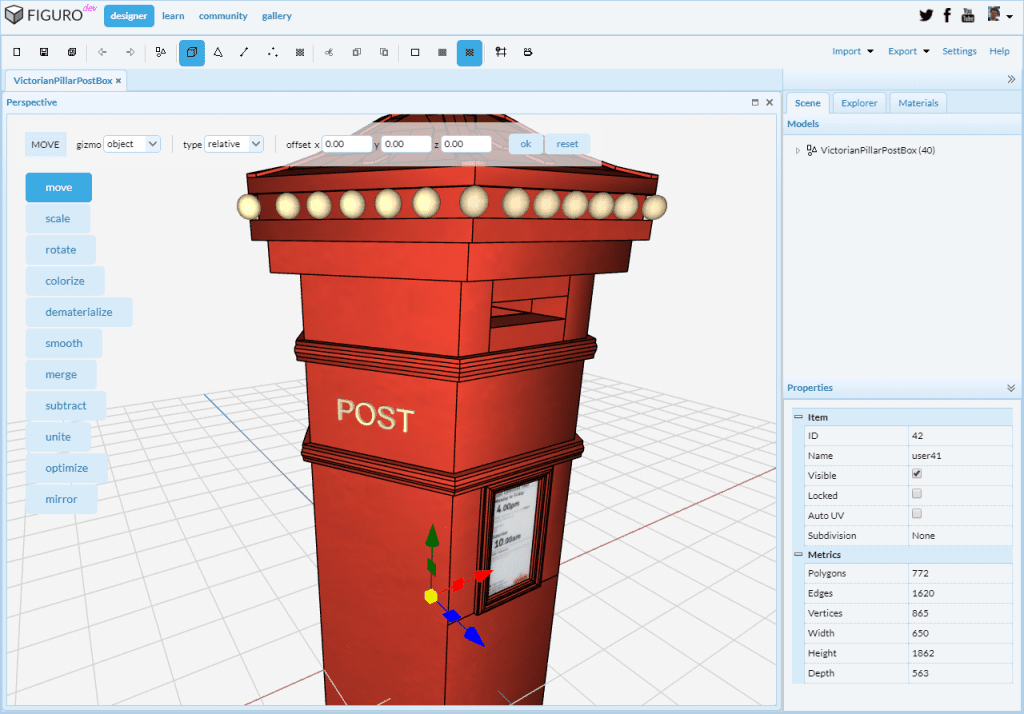 Figuro is a free online browser-based 3D modeling application. It can be used for game development, architectural design, product design, 3D printing, etc. You can model directly with your browser. Figuro is a polygon modeling program. It lets you create 3D models and manipulate their vertices, edges, and polygons with various powerful 3D tools. You can import and export OBJ/STL.
4. Fluted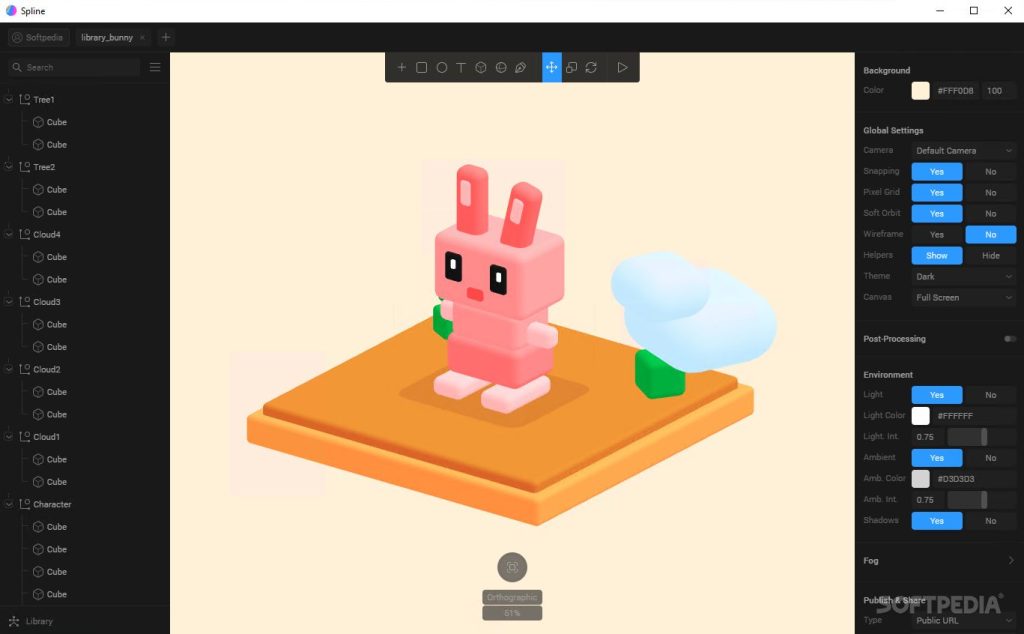 Spline is a simple browser-based 3D design tool and primarily to help us create web experiences. The tool was launched at the end of 2020 by Alejandro León. Also, Spline works on both mobile and game controls. You can create 3D scenes, edit materials, and model 3D objects with Spline. Spline works for OBJ, FBX and GTLF file formats.
5. Tinkercade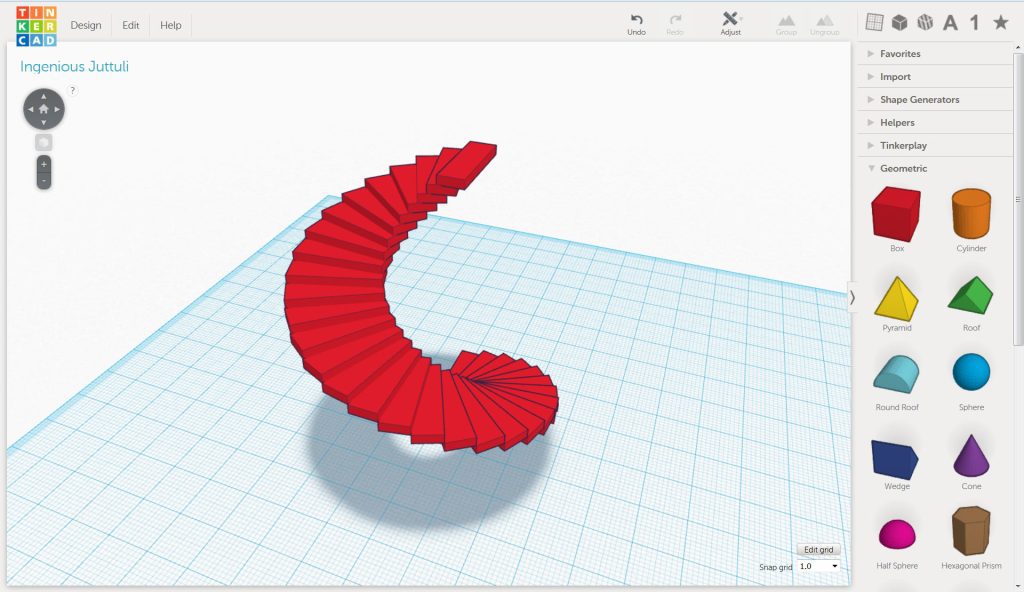 Autodesk Tinkercad is a free online 3D modeling program on a web browser. Tinkercad was founded by Kai Backman and his co-founder Mikko Mononen. In 2011, Tinkercad was launched as a web-based 3D design tool. With Tinkercad you can create models for 3D printing. Tinkercad builds models using a simplified constructive solid geometry method. A design includes primitive shapes that can be "solid" or "holey". By combining solids and holes, new shapes can be created, which can then be assigned the solid or hole property. In addition to the standard primitive shape library, users can create custom shape generators using the built-in JavaScript editor.
Shapes can be imported in three formats: 3D STL and OBJ files and two-dimensional SVG files for extruding into 3D shapes. Tinkercad models can be exported in STL or OBJ formats, ready for 3D printing. Tinkercad also contains a feature to export 3D models to Minecraft Java Edition.
6.Selfcad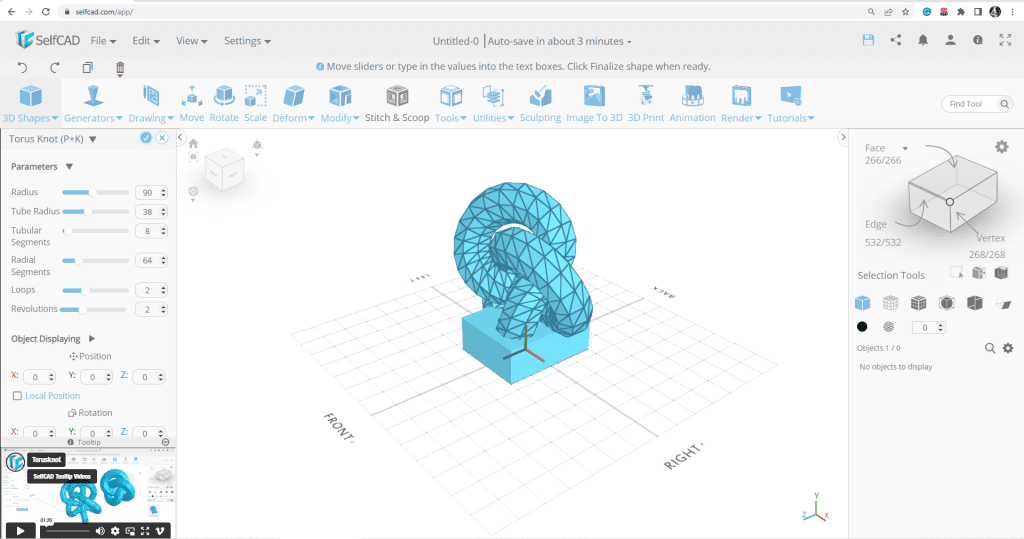 SelfCAD is a 2016 online browser-based design software for 3D modeling and 3D printing. SelfCAD is a design program that uses polygonal meshes. In 2015, SelfCAD founded by Aaron Breuer. You can work online and offline. Additionally, the software can import models in STL and OBJ format from other 3D design programs. However, a paid subscription is required to export designs in STL format.
Many creation and modification tools are included, as well as automatic shape, screw, nut, spiral and image generators. Another outstanding feature is the built-in slicing tool. SelfCAD has an extensive library of objects and parts, in addition to collaborating with MyMiniFactory to provide a database.
7. SculptGL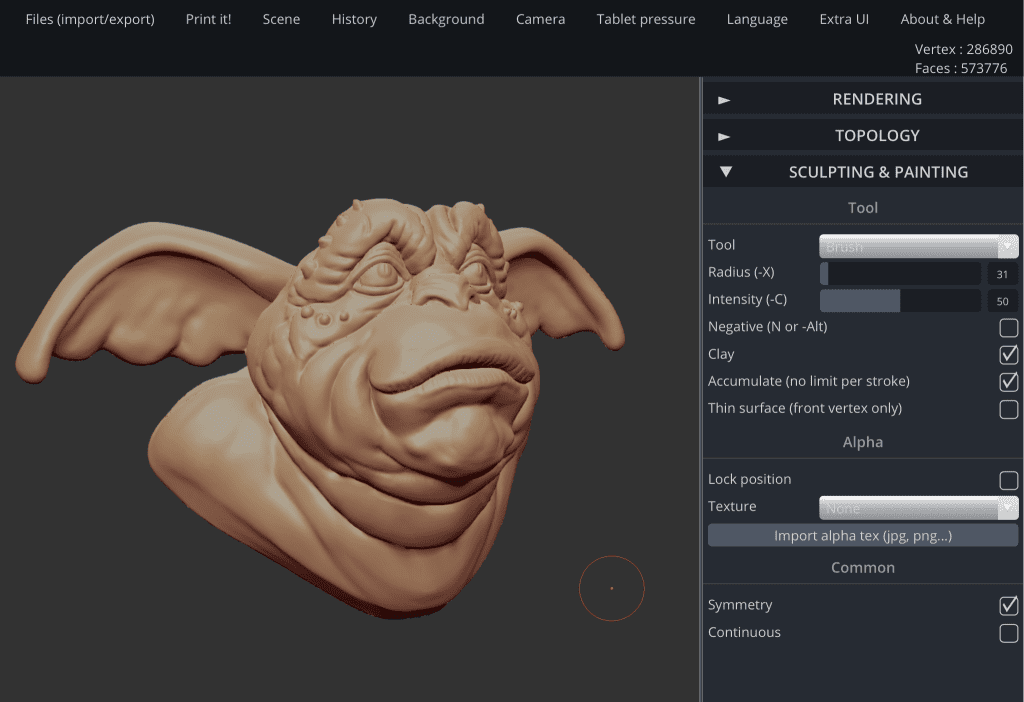 SculptGL is a very simple, browser-based sculpting tool powered by WebGL and JavaScript. It does not require registration or download and can be used with any web browser. Anyone with access to the SculptGL URL can easily sculpt a model. This online tool allows you to sculpt an object using tools such as brushes, creases, etc. You will need to use a mouse to operate SculptGL. Stéphane Ginier is the creator of SculptGL and Nomad Sculpt. The tool also supports ONJ, PLY and STL formats.
8. Leopoly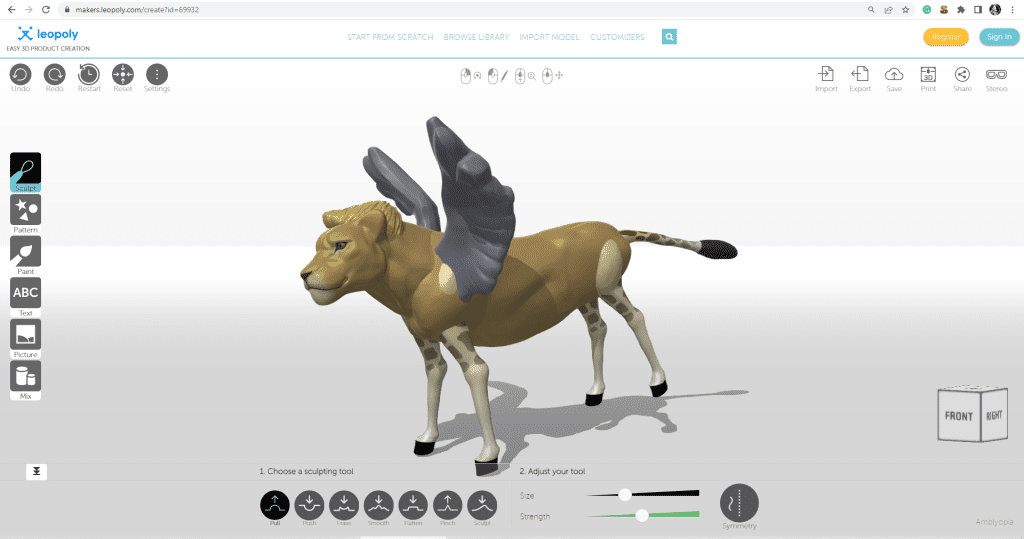 Leopoly is a free, browser-based sculpting program with a limited set of tools. Due to its simplicity, it's a great starting point for beginners and students interested in learning the art of 3D sculpting, customizing, and 3D printing their models. Without creating an account, you can immediately start sculpting with a ball of digital clay or a basic shape like a human body or face. The tools available are seven brushes and a variety of paints. You can import and export all major 3D and vector files; STL, OBJ, WRL, FBX, PLY, AI and SVG.