handmade meets digital
Pittsburgh-based designer Brian Peters merges artisanal techniques with modern technology to create his 3D printed screens. each work includes a set of sculptural blocks, which he designs, manufactures and assembles. starting from digital parametric models, the designer transfers them to ceramic 3D printers — machines he built himself — which gradually form each block with finely applied layers of clay. each ceramic block is then hand-finished and glazed before being kiln-fired and then assembled with the help of engineers and masons. see designboom's previous coverage of the designer's "grassland cord" installation here.
'10X', guilford, connecticut, 2020 | picture © stephanie anestis photography
take the influence of the context
Brian Peters travels to Guilford, Connecticut to incorporate one of his 3D printed installations into a residential context. Dubbed '10X', this outdoor screen is built into a 1960s mid-century modern home that has just been renovated by pirie associated architects. Displayed along the home's entryway, the piece is both contemporary and reminiscent of the classic style of the era. Inspired by both cinder blocks and blooming flowers, 10X is constructed of three-dimensional graphic modules that cannot be achieved by traditional techniques. brian peters explores the idea of ​​physical metamorphosis through the gradual and subtle changes of openness across the screen.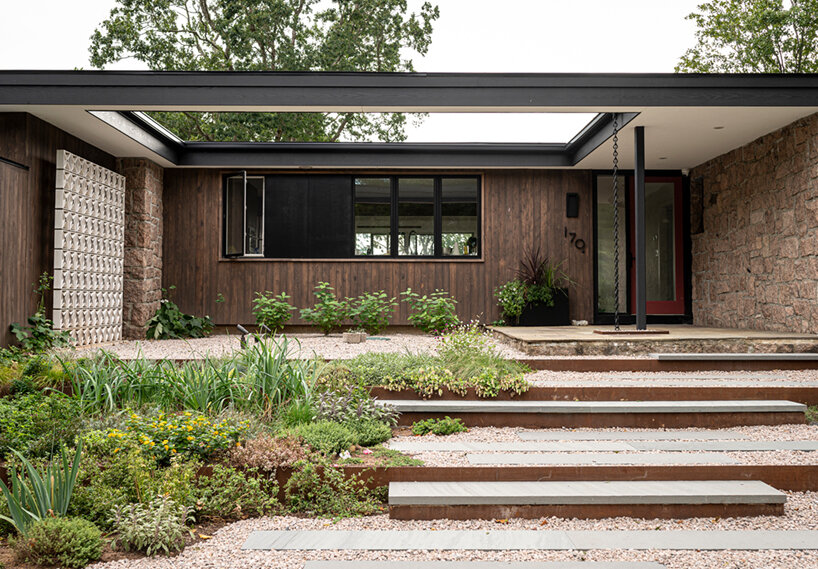 '10X', guilford, connecticut, 2020 | picture © stephanie anestis photography
the intricate work of brian peters
brian peters comments on his design process: 'my work is site specific and inspired by its context. Therefore, for each commission, I look for inspiration to directly inform the pattern and shape of my installations. I also explore complex infill geometries and unique surface textures, as my work often incorporates the interaction of direct or indirect light.
'my passion lies at the intersection of architecture, art, and manufacturing, and I am fascinated by work that shows both the artist's hand and the marks of the tools used. I am not interested in the perfection of machine-made objects, but rather in the art of integrating digital coding, bespoke technology, contemporary aesthetics and natural clay.'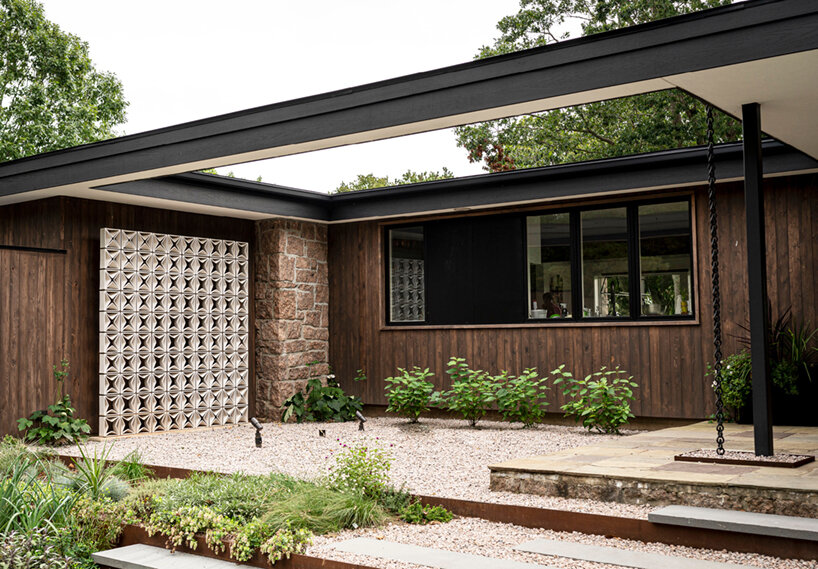 '10X', guilford, connecticut, 2020 | picture © stephanie anestis photography
see more 3d printed installations by brian peters below: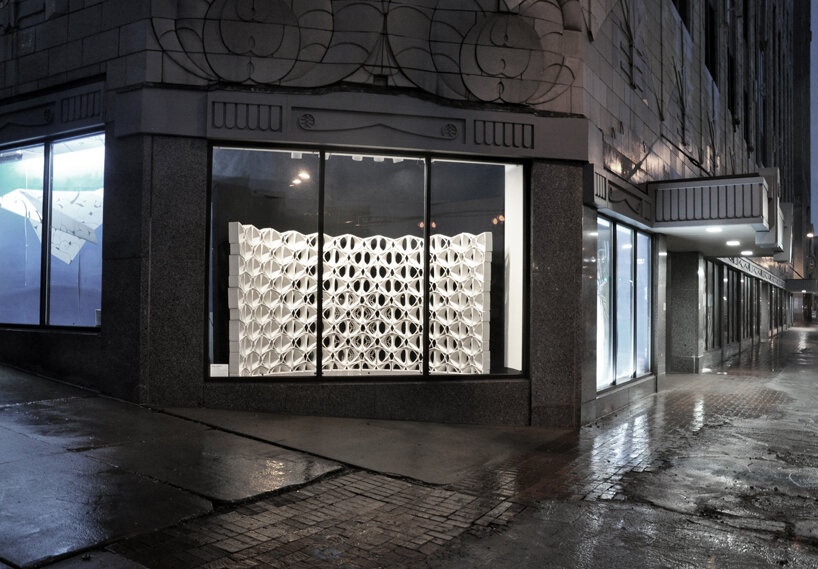 'polsky screen', NYCxDESIGN finalist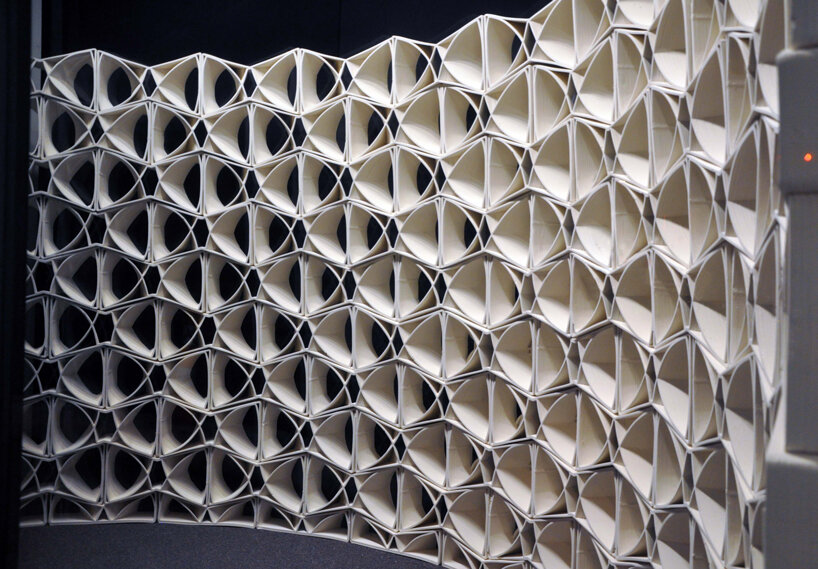 'polsky screen', NYCxDESIGN finalist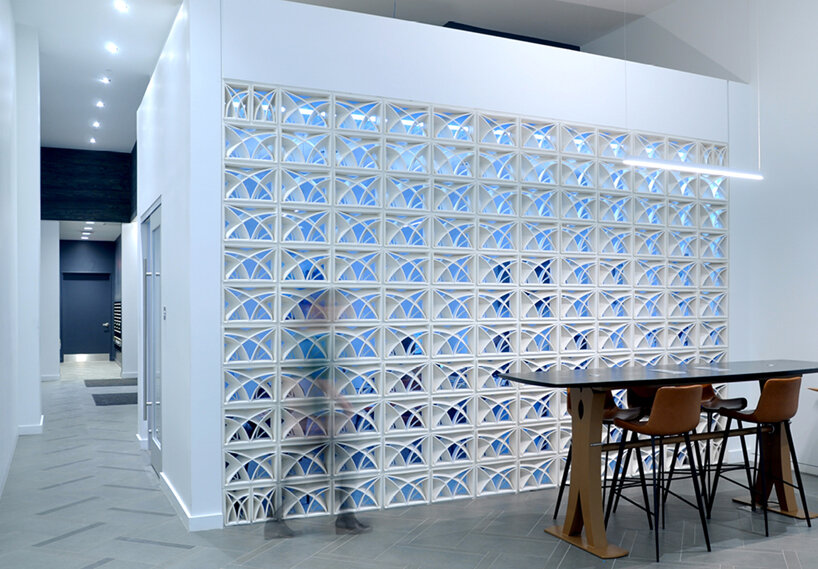 '8th and penn hall screen wall', pittsburgh, pennsylvania, 2019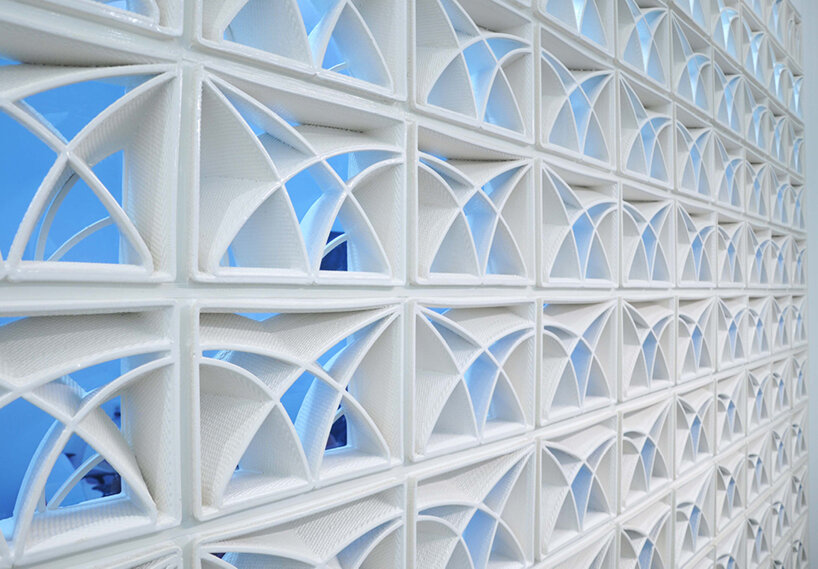 '8th and penn hall screen wall', pittsburgh, pennsylvania, 2019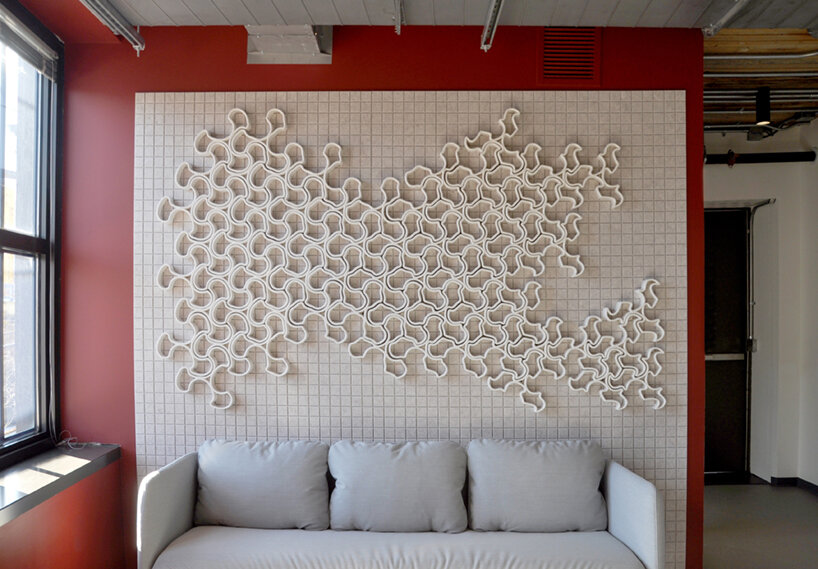 bohlin cywinski jackson (BCJ) collaboration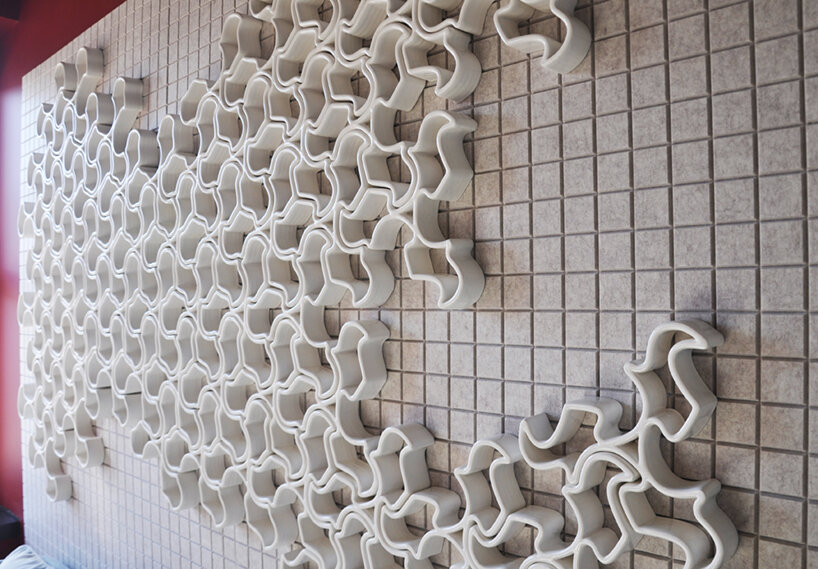 collaboration bohlin cywinski jackson (BCJ)