This summer, Creality unveiled its brand new line of 3D printers with the Ender-3 Neo. A complete overhaul of its historical models, but which retain their philosophy: to offer high-performance, easy-to-use and inexpensive 3D printers.
Released in 2018, the Ender-3 range had allowed Creality to find a place in the 3D printer market. His secret? Offer high-performance printers, suitable for both neophytes and connoisseurs, all with a more than honest price positioning. Today, the Ender-3 range returns to the front of the stage in Neo version. Creality has made many changes to its flagship models to bring them up to date.
On the program, increased performance with the addition of an all-metal Bowden extruder or a precise and easy-to-use automatic plate stabilization system. Add to that a reasonable price, as has already been the case in the past, and you have a new generation of 3D printers that is particularly interesting for everyone. manufacturers.
Creality 3D printers in brief:
Speed ​​and precision: Bowden extrusion is a game-changer
For this new generation of Ender-3, Creality has opted for efficiency by choosing to equip the entire Neo range with a Bowden extrusion motor. Extrusion is the process that will pull the raw material filament to the print head and then shape it. The Bowden process is opposed to the so-called direct extrusion systems by offsetting the motor on the frame instead of installing it on the heating head.
While it was already possible to find a Bowden-type motor on the previous generation of Ender-3, the one that equips the Ender-3 Neo is entirely made of metal, which gives it properties that could not be more interesting: in in addition to increased durability, it also offers greater extrusion strength. It also has a wheel to facilitate the entry or exit of the printing filament.
When it comes to 3D printing, Bowden print engines have several advantages:
deporting the extrusion motor from the print head makes it possible to lighten the latter. The result is smoother movements and therefore faster printing;
the separation between these two elements has a second positive effect on the impression. By relocating the extrusion motor, vibration is reduced during the printing process, which naturally increases quality;
finally, this type of extrusion also simplifies maintenance problems since it is not necessary to disassemble the entire print head in the event of a problem.
The only downside to this system: its difficulty in managing flexible or semi-flexible filaments of the TPU or TPC type. No problem, however, for stiffer filaments such as PLA, ABS and PETG which will give excellent results with Ender-Neo 3D printers.
CR Touch: 16 pressure points for easy stabilization
The great novelty of these Ender-3 Neo printers, however, lies in the implementation of CR Touch. Behind this name hides an automatic printing bed leveling system (the bed). Before embarking on 3D printing, it is necessary (not to say mandatory) to install and calibrate the printer correctly on the horizontal plane, otherwise the printing will fail.
One of the most important adjustments is undoubtedly the leveling of the bed on the X and Z axes to avoid problems with the print head. A rather tedious operation when it must be carried out manually, because it involves fairly precise settings.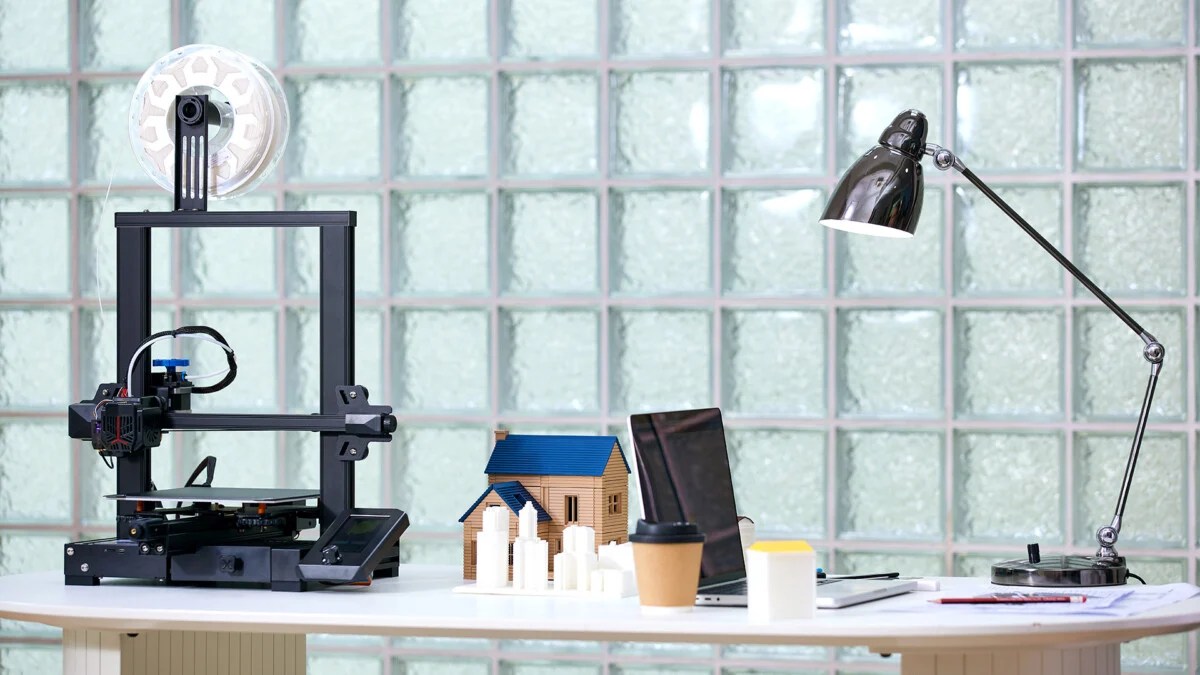 With the CR Touch, these manipulations are just a distant memory since it is the printer that takes care of everything. This sensor with a metal probe (for more durability) placed next to the printhead will check 16 points distributed over the surface of the bed to check its level. In case of imbalance, the printer will take care of adjusting the height to obtain a flat surface.
Ender-3 Neo, V2 Neo or Max Neo: which Creality 3D printer to choose?
The models of the Ender-3 range are very different in terms of performance or price. However, they have a base of common attributes and features, in addition to CR Touch and their Bowden extrusion engine:
fast printhead heat dissipation with corrugated heat sinks;
a low noise footprint, which stays below 50 decibels most of the time thanks to a silent motherboard;
a print resume function. In the event of a crash or power outage, the printer saves data to pick up where it left off and avoid wasting filament.
To find out which Ender-3 Neo 3D printer is best for you, you must first determine your needs: print volume, ease of assembly, materials used or even budget are all parameters to take into account.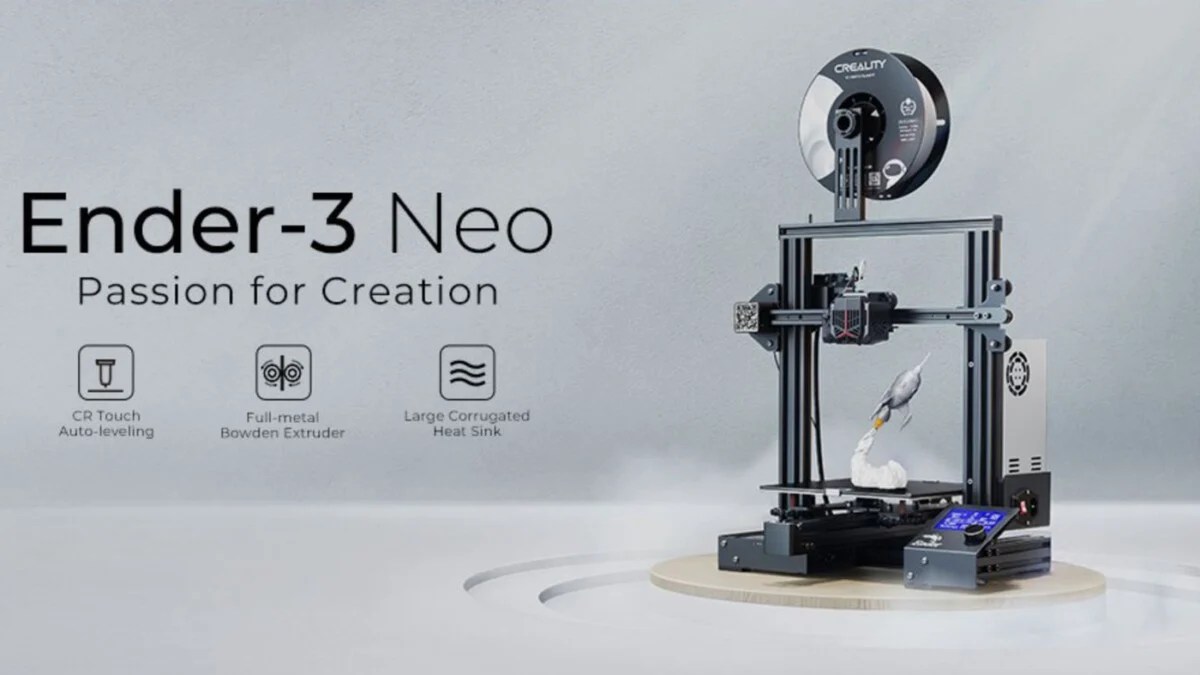 Ender-3 Neo: this 3D printer is the most affordable of the lot, but also the one with the least features compared to other models. It offers a print volume of 220 by 220 by 250 mm and its nozzle reaches a heating temperature of 260°. Its Carborundum printing surface, capable of reaching a temperature of 100°, offers uniform heating which reduces the risk of deformation during printing. Creality currently offers it for 269 euros on its online store.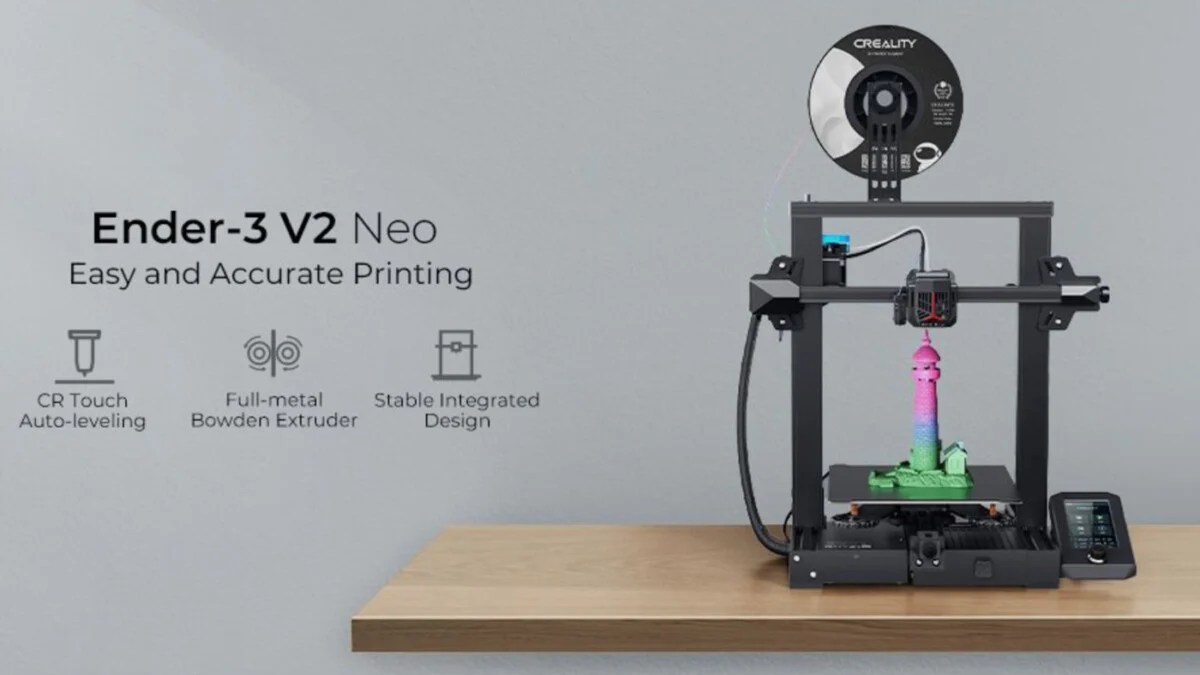 Ender-3 V2 Neo: as its name suggests, this printer is an improved version of the Ender-3 Neo. If it shares its printing volume (220 x 220 x 250 mm), it offers on the other hand a bed improved which rests on a flexible and magnetic steel plate, able to bend slightly to easily peel off the printed models. It also has an improved screen and a redesigned user interface that offers a function to preview models before printing. Last but not least, its ease of installation. Composed of 4 parts, it is installed and ready to use in a few minutes. This 3D printer is already available for 359 euros.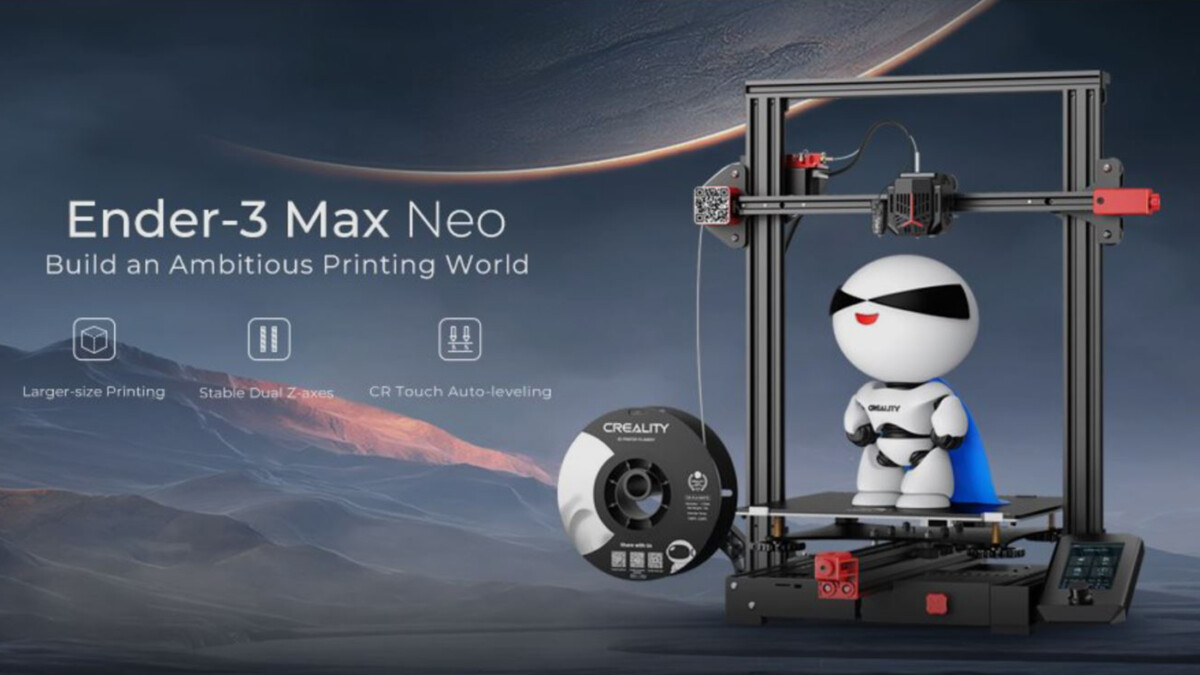 Ender-3 Max Neo: it is the most accomplished model in the range, and above all the largest. With a build volume of 300 x 300 x 320 mm, this 3D printer is capable of completing large projects, or several small items at the same time. In order to offer a clean and precise rendering, it offers a system based on a double motor on the Z axis which offers more stability to the print head. If it shares its ease of installation and use with the Ender-3 V2 Neo, it stands out on the other hand for its 350 W power supply. Offered at 449 euros on its release, the Ender-3 Max Neo benefits a discount of 20 euros which lowers its price to 429 euros.